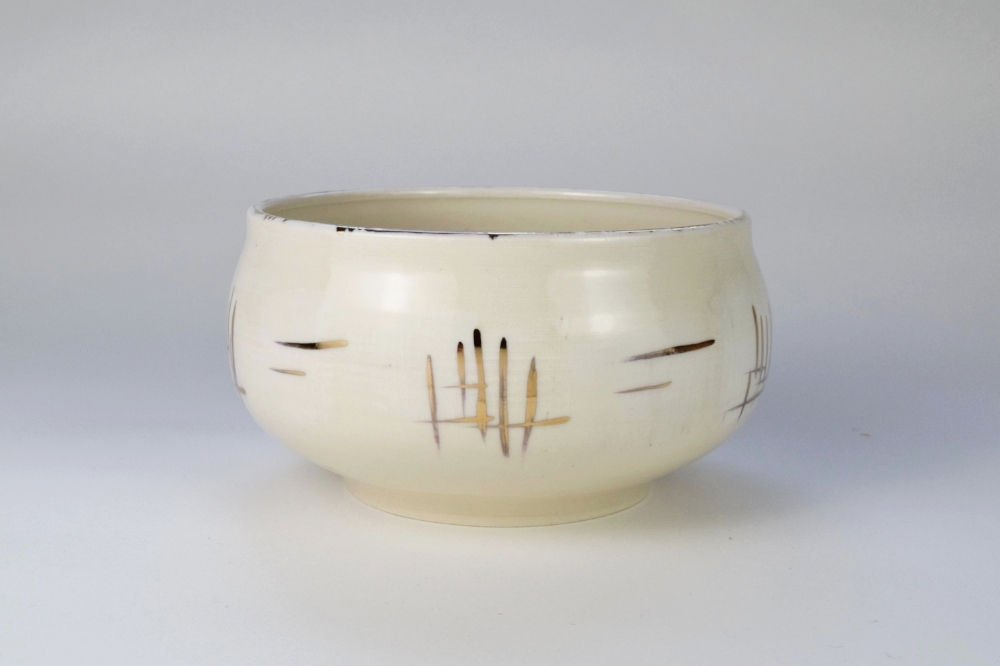 MCM Gold + White Bowl
This bowl will add a glamorous touch to any interior! Inspired by Mid-Century modern design, this bowl encapsulates the more minimalist tendencies of the era. Subtle white on white decoration, real gold luster line work.
6.5"w x 3.5"h
sold out
Technique tip: Real gold luster is applied by brush after the bisque and glaze firings are complete and the piece is fired a third time at a much lower temperature to melt the gold onto the glaze. Pieces with gold should be treated with care: hand wash, do not microwave.